Happy Monday and please welcome our refugees from Crasstalk who are waiting out some technical difficulties with us. (more…)
It's raining in Gotham today It was supposed to rain in Gotham today, so here is a little cartoon fun to share with the kids. Here are some classics that are still pretty fun for little ones. Don't forget the "Mommy Juice." (more…)
This is Medication Safety Week and a new report by Safe Kids Worldwide details just how kids get their hands on potentially deadly medications. Each year more than half a million parents call poison control because their kids have taken medication not prescribed for them and more than 67,000 kids end up in the emergency room. This is a thirty percent increase in ER visits from a decade ago. Scary stuff. (more…)
Here's a few stories to start off your week.
Happy Sunday! Hopefully you are getting some time to relax around the house with the kids. I thought it would be fun to revisit the animaniacs today. Most younger kids have probably not seen this awesome cartoon, but it is a delight for both the little ones and the grown-ups. (more…)
Happy Friday! Over at Crasstalk we often spend Fridays sharing music with each other to get the weekend started right. Today I thought we would do the same here. This week let's dust off something really cool. If you haven't introduced your kids to Schoolhouse Rock yet, you should. The songs are fun and energetic, and the cartoons still look pretty good 35 years later. Most of all, it is a great learning tool. (more…)
Important Note: Dance Moms recaps are written by the lovely Rowen from Crasstalk.com and reprinted here for your enjoyment.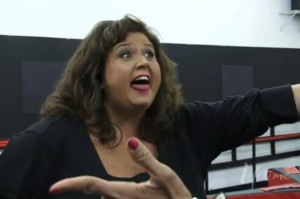 Welcome back to Dance Moms! I'm excited, aren't you? Unfortunately, I didn't have cable last season, so I have no idea what happened. I'm assuming the girls danced and the moms yelled and something, something Maddie, Chloe, drama. Sound about right? Let's get to the dancing!
Previously on Dance Moms, Kelly left and there was a HUGE audition to replace her kids. Lots of famewhores parents brought their daughters to audition and there was a big ruckus. We end up with a tall, skinny older girl named Allie (Ally?) who has a mom who looks like June from "Here Comes Honey Boo Boo." (more…)
Radio Crass is a project of crasstalk.com, but because of the topic of this week's program, we thought we would share it with our Crassparents as well.
It's been a rough few days, especially for those charged with caring for children. In the wake of the shooting in Newtown we talked to some members of our own community who have some insight on helping little ones cope with the stress of such awful news. (more…)
A new combination of genetic testing and computer software is making it possible to do rapid genome mapping for infants born with birth defects or serious illnesses. The technology, developed at Children's Mercy Hospital in Kansas City, Mo., will allow doctors and parents to make more rapid treatment choices and will help to ascertain why infants are sick in the first place.
(more…)
I am a single spinster type However, I do have seven nieces and nephews, so I am pretty good at picking out fun gifts for kids. I know what will make a little person's eyes light up at Christmas and I know my way around the Toys R Us website. However, I have also found that children's gifts can serve a dual purpose for the thoughtful Auntie. We all have our share of family resentments and difficulties and I have discovered that a carefully selected toy is also an excellent way to settle an old score.  (more…)
Plugin by Social Author Bio